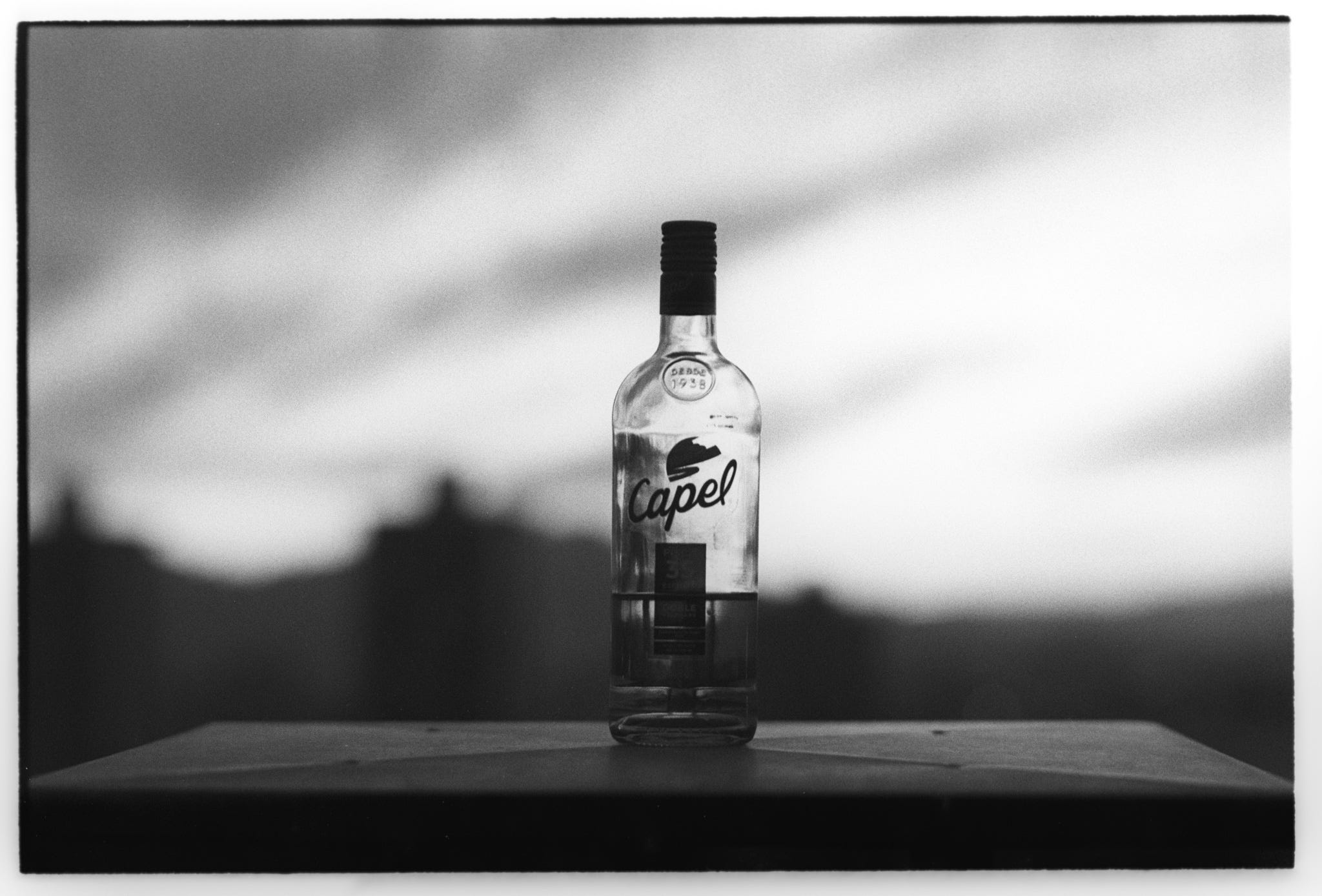 Piscol: The Creole Developer
Authors: Francisco Urzúa Ipinza, Loreto Quijada & Daniel Henríquez Ilic

Following a modest, but powerful worldwide trend of photographic developers made out of homemade and affordable ingredients, we created a recipe to develop black and white film with pisco (a Chilean brandy).

Check out our process, results and a step-by-step guide here:
Piscol Prints & Schnaps Developer
First print tests with "Piscol" replacing the
Kodak Dektol developer chemical
A "Piscol" print drying on mirror.
an ARISTA orthochromatic Litho film printed with "Piscol"
Testing the Piscol formula with Korn Schnaps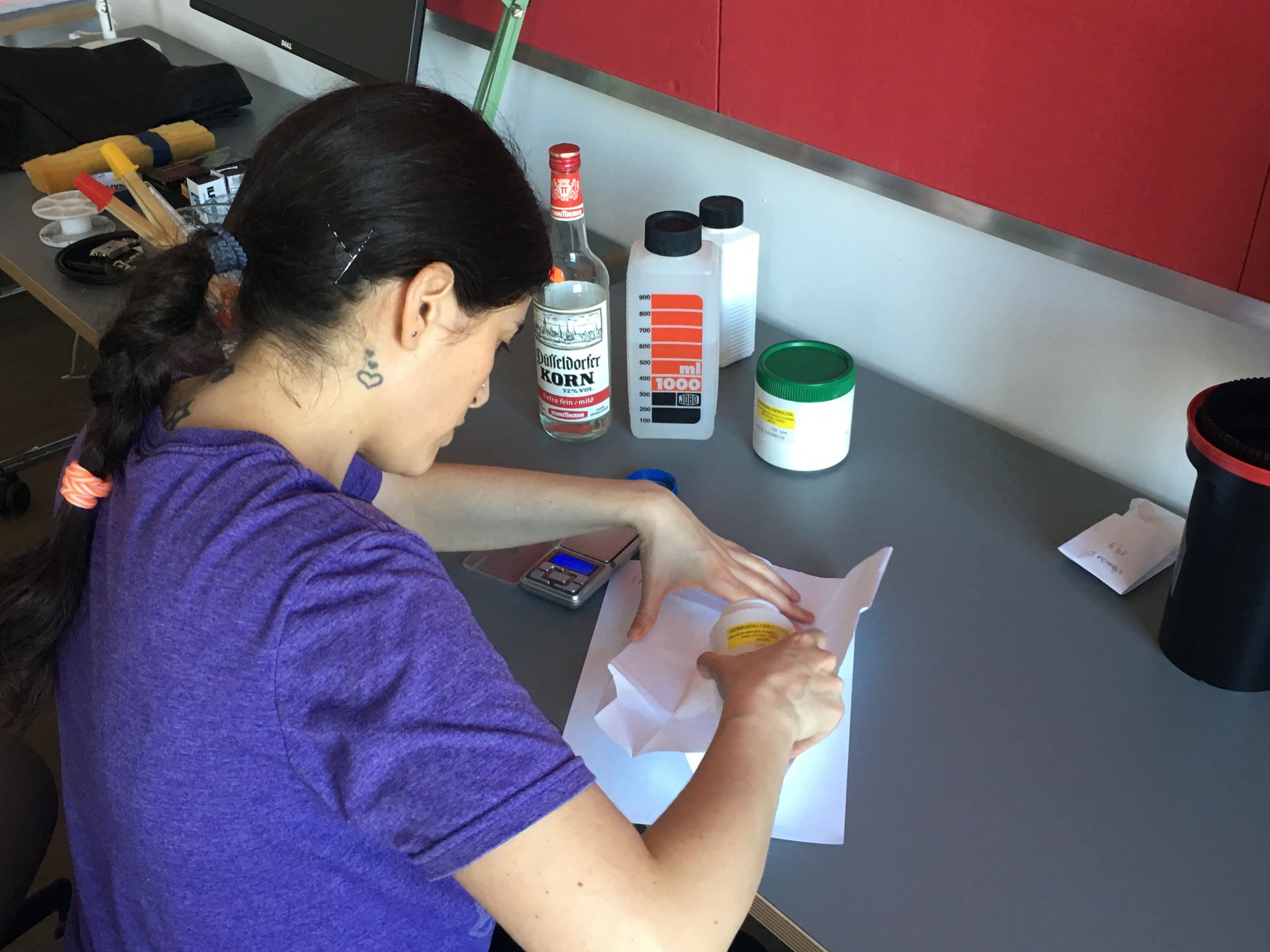 Düsseldorfer Korn Schnaps developer test in Köln, 2019
Film Not Dead - The Fall & Rise of Super 8
Super 8 mm is back, but why? In this short essay, I analyze the aesthetic and technical characteristics that might be behind the resurgence of this beautiful film format.
XIX Emulsion Techniques
The following prints were created from a negative printed out on regular paper and then exposed on a light-box at the Cronofoto Atelier in Santiago de Chile. The emulsions were made from scratch and placed on watercolor paper to create Vandyke brown prints, Cyanotype, Cyanotype exposed in the sun on glass, and Salt Print respectively. Also, check out the fascinating process of developing a Gum Bichromate print on water
on the video down below.
Content from Vimeo can't be displayed due to your current cookie settings. To show this content, please click "Consent & Show" to confirm that necessary data will be transferred to Vimeo to enable this service. Further information can be found in our Privacy Policy. Changed your mind? You can revoke your consent at any time via your cookie settings.
Consent & Show